Jinx Boudoir
These photos are the preview of the "Geek&Sexy" photoshoot of Jinx Boudoir. These photos are IN ADDITION to the photos related to Normal Jinx, a full photoshoot exclusive for Patreons. If you want to see the whole section become a Patron(even of 1$ and you will get the full shoot). On the other hand, if you want to access the Geek&Sexy Content(Jinx Boudoir) ,I explain it below:
If you become my Patron and your sponsorship level is +5$, every month you will receive by mail several HD images of a Geek&Sexy photoshoot, only for Patrons (I will not publish them in any other web). Depending on your sponsorship level, I will send you a different amount of content.
If you were not in time, don't worry, you can get these photos in my shop(only G&S shoots).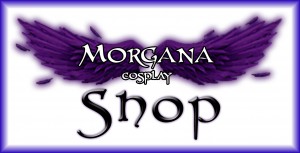 Finally, be on the lookout because if you join to help me I will send you even more photos!! If we reach 1000$ I add 2 photos to all rewards!! If you want a piece…