Geek&Sexy Calendar 2018
Hi sweeties!!! Is there any better way to celebrate next year than to be prepared with a wonderful calendar?? Yes, you guessed it, this year I'm releasing the Geek&Sexy Calendar of 2018!!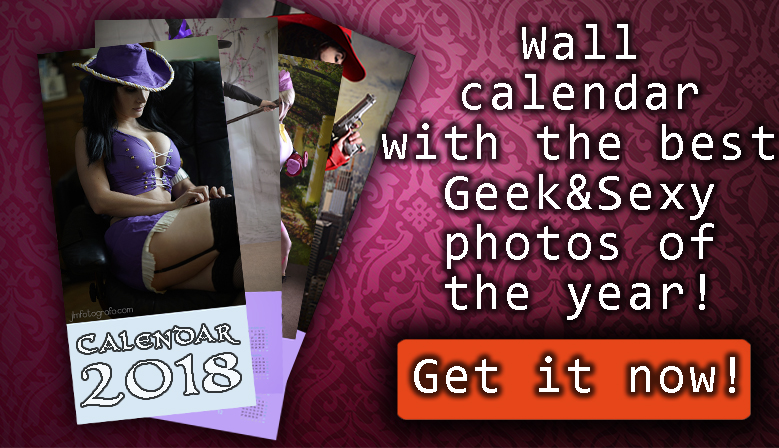 It will be a wall calendar with rings on the top side, of these dimensions: 20cm width x 42cm height. In each page you will find an A4-sized picture with the respective month below. For each month we've selected the best photo of each G&S Photoshoot, making a total of 14 photos (from January to January plus an additional picture in the frontpage).
To sum it up, 14 Geek&Sexy prints printed together in a gorgeous calendar. I'll leave you below ALL the Teaser photos so you get to know all the characters that will be part of these prints BUT these are not the pictures that will be sent with the calendar.
The price for the public will be 35€ (plus shipping costs out of Spain). Moreover, I've released another calendar of my best cosplays ever and if you get the pack you will get a discount of 5€. Here is the pack .
If you have any doubt, ask away!!
*Disclaimer: The Nico Robin photo in the picture post is a teaser that we released back in the day but it will not be included in the calendar content, it's just for its promotion*